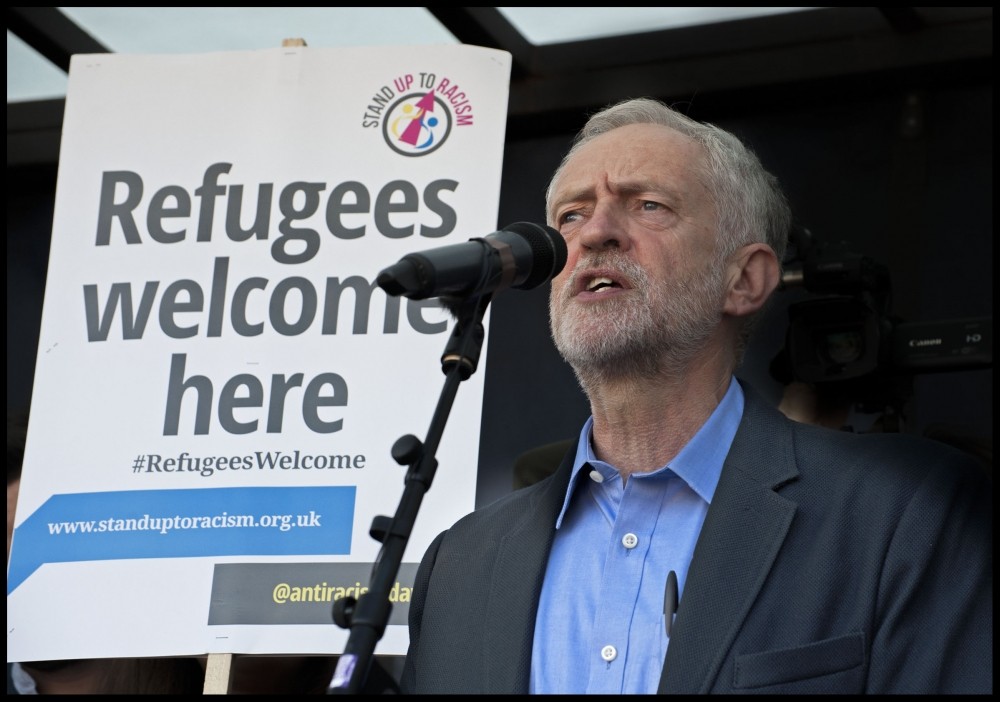 Jeremy Corbyn MP, the former leader of the Labour Party, has put out a strong statement opposing AUKUS and the threat of a new cold war and danger to world peace that it represents. Reproduced from Labour Outlook.
---
Since its announcement last week, AUKUS has faced growing international opposition, including from Governments often closely allied with the US, UK and Australia on the global stage, with France ending its contract to supply submarines to Australia.
It has also been met with incredulity from peace and disarmament groups across the world.
This international opposition reflects an obvious truth that real security won't come from starting a new nuclear arms race or new Cold War.
AUKUS is a major new military alliance that makes Australia the key US ally in the region.
The agreement includes cyber warfare, artificial intelligence, and underwater capabilities, as well as long-range strike capabilities. In terms of nuclear weapons, AUKUS includes plans to set up an Australian nuclear powered submarine fleet, brokered with the US and Britain.
This is a dangerous development. Australia's neighbour, New Zealand, is not participating in the pact, but is also clear that its "no nuclear" policy means that any Australian nuclear-powered submarines will be barred from its ports and waters.
Clearly explaining the position, New Zealand's Labour Prime Minister Jacinda Ardern said "all partners are well versed and very clear on our position on nuclear powered vessels and also nuclear weapons. Our legislation means no vessels that are partially or fully powered by nuclear energy is able to enter our internal borders."...