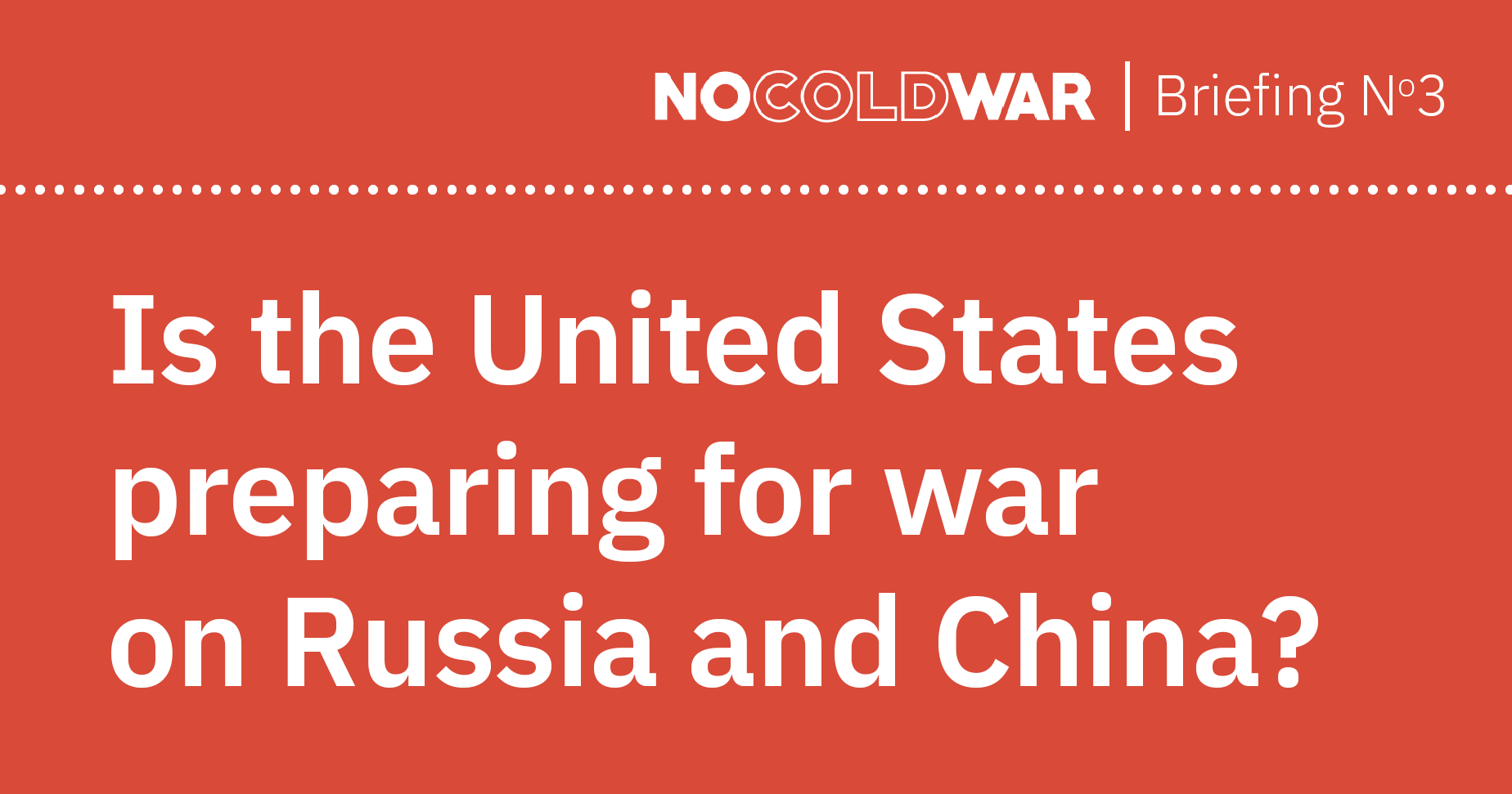 The new Cold War is rapidly heating up, with severe consequences for people around the world. Our series, Briefings, provides the key facts on these matters of global concern.

English | Español | Português | Deutsch
The war in Ukraine demonstrates a qualitative escalation of the United States' willingness to use military force. In recent decades, the US launched wars on developing countries such as Afghanistan, Iraq, Libya, and Serbia. In these campaigns, the US knew it enjoyed overwhelming military superiority and that there was no risk of a nuclear retaliation. However, in threatening to bring Ukraine into the North Atlantic Treaty Organisation (NATO), the US was prepared to risk crossing what it knew to be the 'red lines' of the nuclear armed state of Russia. This raises two questions: why has the US undertaken this escalation, and how far is the US now prepared to go in the use of military force against not only the Global South but major powers such as China or Russia?...